YOU BREAK, WE REPAIR
We Fix All
We are the old My Tech at Walmart!
Over 10 Years of Experience
The cellphone and tablet repair industry is filled with choices, and most of them are bad. You can wait all day at the mall, wait even longer if you use your carrier/insurance, pay a high deductible, get robbed from the mobile repair guy… not good! The smartest choice is to bring it to us, why?
Because we know what you want; You want it fixed fast (30 min or less on most repairs) you don't want to overpay  and you want it fixed right the first time with the best quality parts (see our We Fix All google reviews).
Here is a good solution for you , Get your phone repair from us today! Call us today on +1(416) 716 – 1144 and get the most satisfied customer service from We Fix All.
We Fix All
With more then 10 years of experience, our technicians specialize in iPhone, Macbook, iMac, Computer, Desktop, Tablet, iPad, Galaxy Tab, Gaming Consoles, Play Station, Xbox, Blackberry and android devices.
iPhone & iPad Repair
Same Day repair services for your iPhone, iPad or Tablet. Replace charger port, screen, home button, battery, LCD screen and front panel.
Computer & Gaming Console Repair
Repair your Laptop, Desktop, Macbook, PC, Gaming Console. We also offer Data Recovery Services.
Samsung & Android Phone Repair
Have your Samsung, Android or Blackberry phone out and running on the same day you turn it in. We can fix charger port, screen, home button, battery, LCD screen and front panel.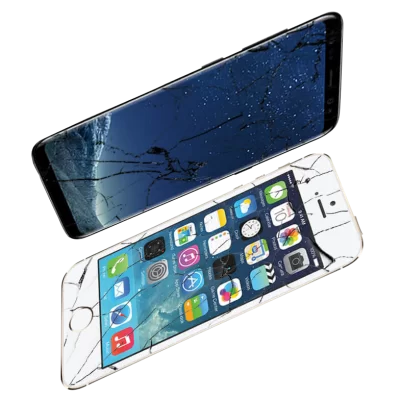 Broken Glass Repair
If you are in need to get your phone's screen repaired for broken glass, you need ensure you trust your phone with the best in the industries. This is the reason why we provide training to our engineers and the technical team to become the best repair specialist in GTA, Canada.
Get it Fixed from We Fix All
Fixing your phone can not be any easier with our services. We guarantee a high-quality cell phone repair in Mississauga, and Brampton where we offer same day services. We specialize in repairing devices from different situations including non-responsive buttons, broken screens, dysfunctional camera and much more.